Carpentry Stories
The carpentry stories are tales of my experiences working in the construction industry. I hope you find the stories entertaining, as well as helpful, while I found enjoyment in reminiscing about old times. These carpentry stories are in the order they occurred, but there are a few gaps between the first and the last. Stay tuned!
If you care about the work you do, quality will naturally follow.
---
First Carpentry Job - This is the story of my first carpentry job - building single-family homes in Central Texas in the early 1980s. Many things have changed since the 1980s - new technologies, better tools, the internet, but carpentry is still the same.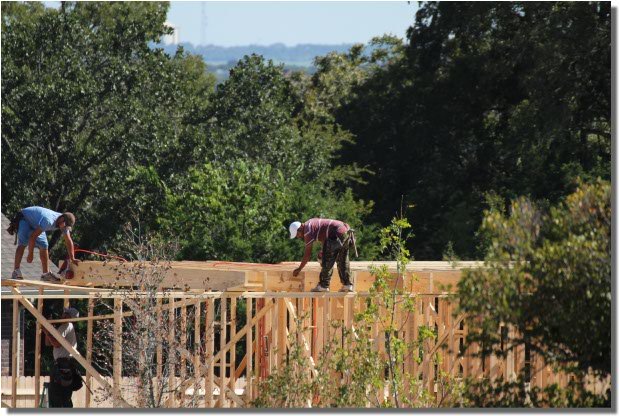 ---
Self-Employed Carpenter - This is the story of my work and life experiences while building apartments as a self-employed carpenter in Central Texas in the early 1980s.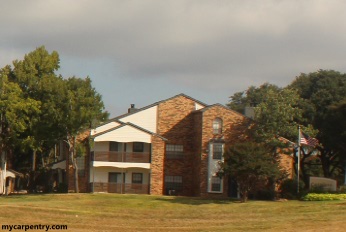 ---
Estimating Construction Costs - Estimating construction costs can be an abstruse phase of a carpentry project. But if you combine your knowledge of construction techniques with on-the-job experience, you can start to estimate your construction projects with confidence.
---
Building Decks - This article is about my experiences building decks in central Texas in the mid-80s. Many Texans in the oil and construction businesses struggled to survive after the 1986 Texas oil bust.
---
Is This Carpentry? - Occasionally, as a carpentry subcontractor, you might have to work with materials other than wood. My experience involved replacing a bridge over a small creek with Corrugated Galvanized Pipe (CGP) during the coldest December I had ever experienced.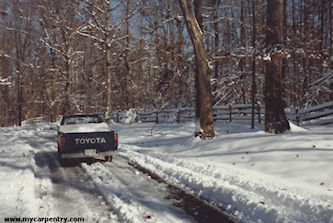 ---
China Coast - As relatively small construction projects go, restaurants can be very challenging because of the framing required for plumbing, electrical, stoves, ovens, walk-in coolers, etc. This restaurant was certainly no exception!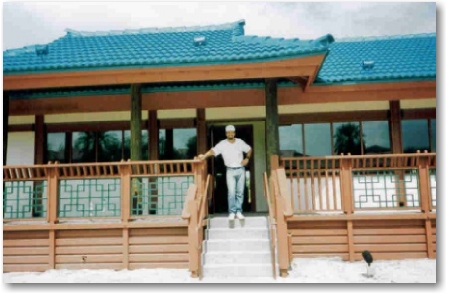 ---
Carpentry Stories - About Me
I am Matt Bray - a carpenter, builder, programmer, engineer, and a primary contributor to myCarpentry.com. I have worked as a framer, trim carpenter, millwright, heavy equipment operator, supervisor, building designer, and contractor. I have performed just about every task on a construction site. My experience includes smacking my thumb with a hammer and stepping on nails.
I have studied wood structural design and wrote software to simplify wood beam and joist length calculations. I have been in business as a general contractor and building designer and have built and designed many commercial and residential projects. As a professional member of the American Wood Council, I stay current on new construction techniques and the latest international building codes.
As a homeowner, I have found that my carpentry experience has been valuable when doing maintenance, remodeling, and woodworking projects at my home. Through my years of experience, I hope to provide you with the knowledge and confidence you will need to design and build your next project.
---
See Also (on mycarpentry.com)
Framing Carpentry - Check out the residential framing tutorials on mycarpentry.com.
DIY Projects - Check out the DIY projects on mycarpentry.com.
Stairs and Landings - Learn the basics of stair building and constructing stairs with landings.
Build a Deck - Learn about the seven phases of building a 10x10 deck.
---
---
---
---
What next?
Leave carpentry stories and return to mycarpentry.com home page.
---